Black Venus Protest, CaldodeCultivo 2017.
︎ Read this on Black
︎ Read this on Spanish
︎
Black Venus Protest
is a CaldodeCultivo project produced by Łaźnia Centre for Contemporary Art of Gdańsk (Poland), withing the framework of the european project Artecitya.eu "Envisioning the City of Tomorrow". ︎
2016 - 2017 - 2018
BLACK VENUS
PROTEST
CALI, COLOMBIA, 2018


Nowadays, women's security, sexuality and reproductive rights are at stake not only in Poland but around the world. We have witnessed an extraordinary growth of authoritative far-right governments that in close alliance with religious leaders, have declared war on the so-called "gender ideology," a slogan that allows them to attack fundamental reproductive rights and sexual liberties. Although it is not a military war, is as violent as subtle, and it has a direct effect on women's rights, specifically their right to decide about their bodies. Notwithstanding, these policies and discourses have faced a lot of resistance from activist organizations, from the Black Protest in Poland to the Women's March in the U.S.

Inspired by this worldwide movement of women resisting and defending their rights and freedoms, and moved by the necessity to make visible their struggle in everyday life, CaldodeCultivo gather a group of polish activists and artists with whom we created a series of performative interventions/demonstrations in various sites in the city of Gdańsk. We called the project Black Venus Protest honoring the Black Protest that took place in 2016. The project is both a performative gesture and a political demand, decontextualizes the protest but works as an insurgent aesthetic cell that it is capable of replicating itself in other places.













CREDITS:
BLACK VENUS: MAGDALENA MELLIN / MONIKA WIŃCZYK / KATARZYNA PASTUSZAK / MAGDA DOBORZYŃSKA / AGNIESZKA SPRAWKA.

CALDODECULTIVO: UNAI REGLERO, GABRIELA CÓRDOBA VIVAS y GUILLERMO CAMACHO.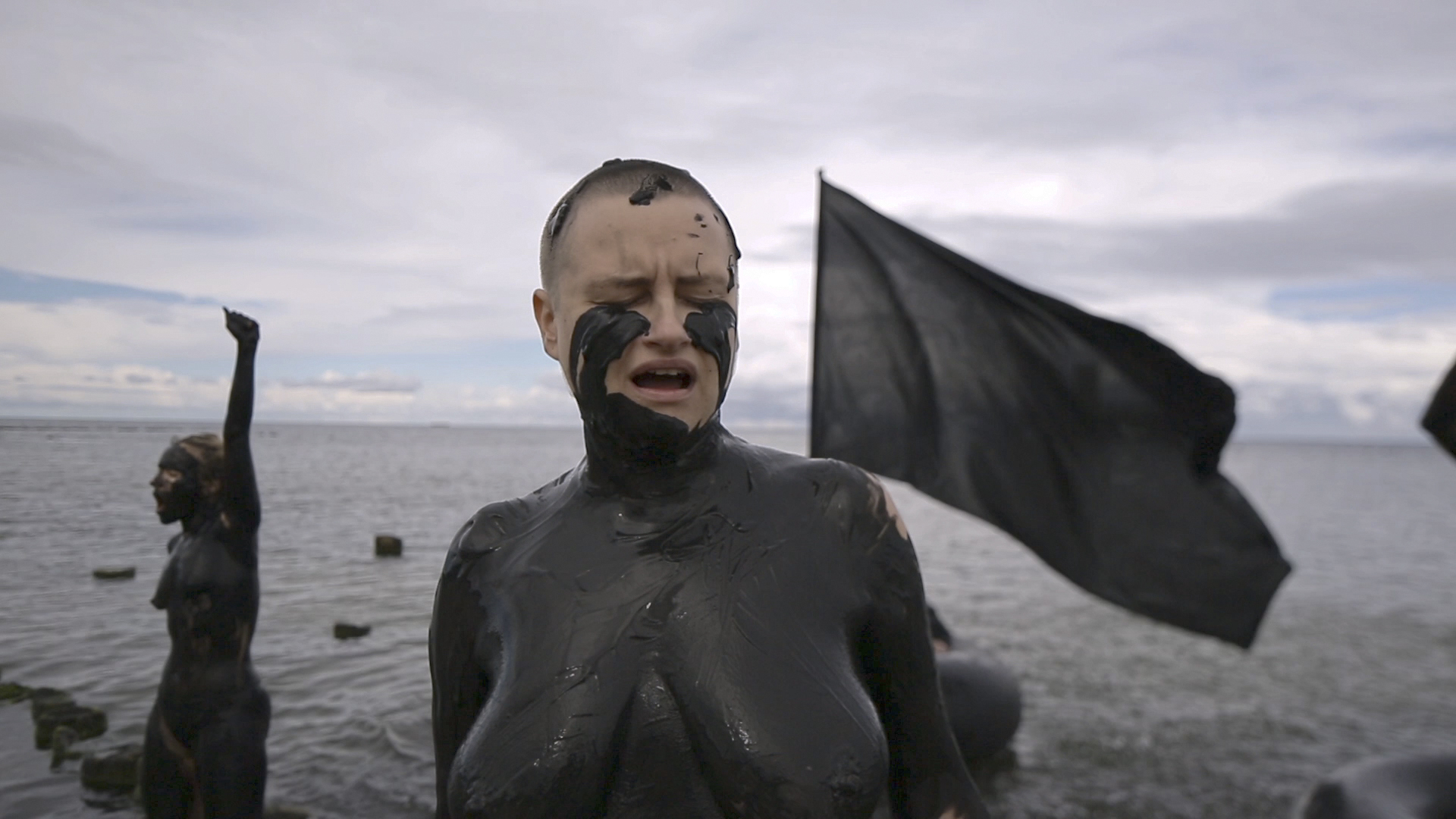 Coliseo del Pueblo
, CaldodeCultivo 2018.

Honramos y agradecemos a quienes ponen el cuerpo para defendernos de la bestia insaciable y brutal que es el capital. A quienes desde las ciudades, los puertos y los campos crean territorios de lucha, de resistencia y re-existencia. A quienes desde las rimas y los ritmos hacen oír a los barrios, oponiéndose a las profecías autocumplidas de hombres y mujeres que mueren de jóvenes. A quienes a pesar de las amenazas contra su vida no se callan ni se rinden. A quienes se toman las calles y transforman sus usos. A las mujeres negras e indígenas, rebeldes ancestrales, que con su fuerza y sabiduría nos enseñan a luchar. A quienes se paran duro y no dan un paso atrás.

Bienvenidos al Coliseo del Pueblo y para El Pueblo, porque ¡el pueblo no se rinde, carajo!"


---
Dear visitor, we are working on this website right now, so please forgive our sins and come back later for a better experience. Thank you!

---
EVERYTHING
IS GOING TO BE
ALT-RIGHT
Buffalo, NY. (2020)




THE PEOPLE'S COLISEUM
Cali (Colombia), 2018.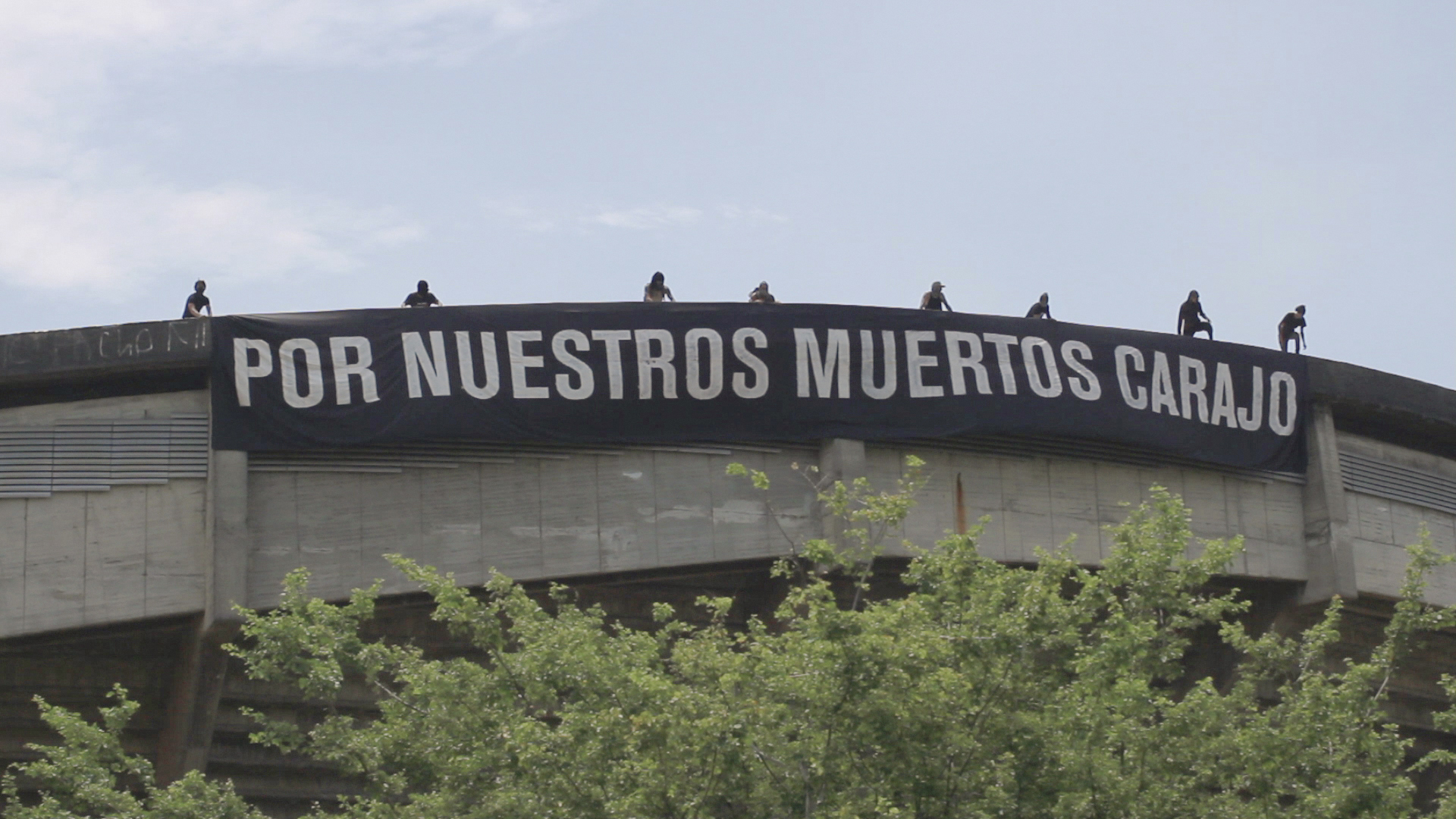 LA TOMA
DEL COLISEO
THE STORMING OF THE COLISEUM
Cali (Colombia) 2018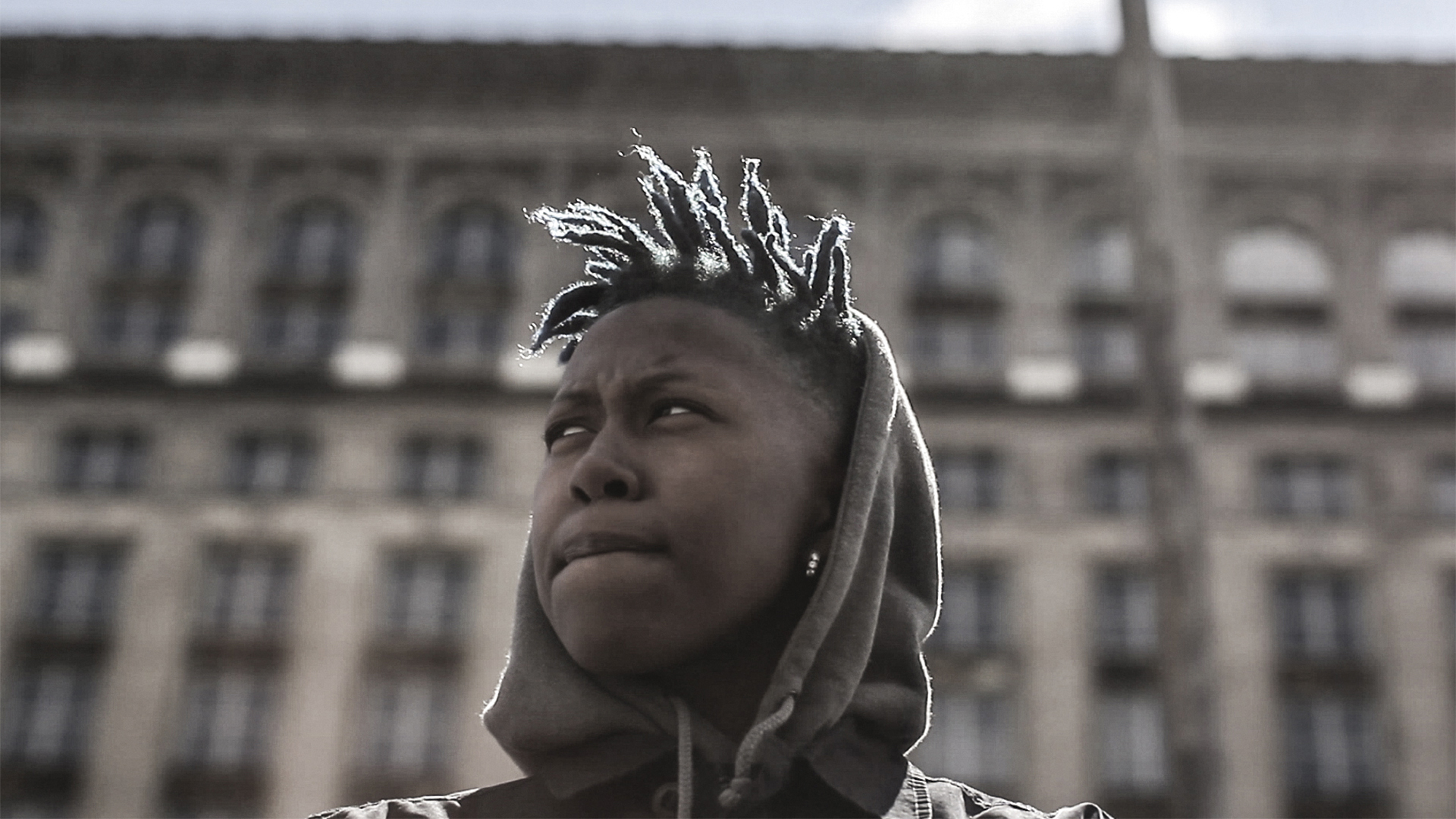 MEDELLIN OVER ALL
Medellín (Colombia) 2015—2016
EL COMANDANTE DEL CARTUCHO
COMMANDER OF THE HOMELESS
Bogotá (Colombia) 2015
PROMISED LAND
Tarragona (Spain), 2014.
LA TOMA
DEL MAMBO
Bogotá (Colombia), 2018.
RISE UP THOSE BELOW
Bogotá (Colombia), 2013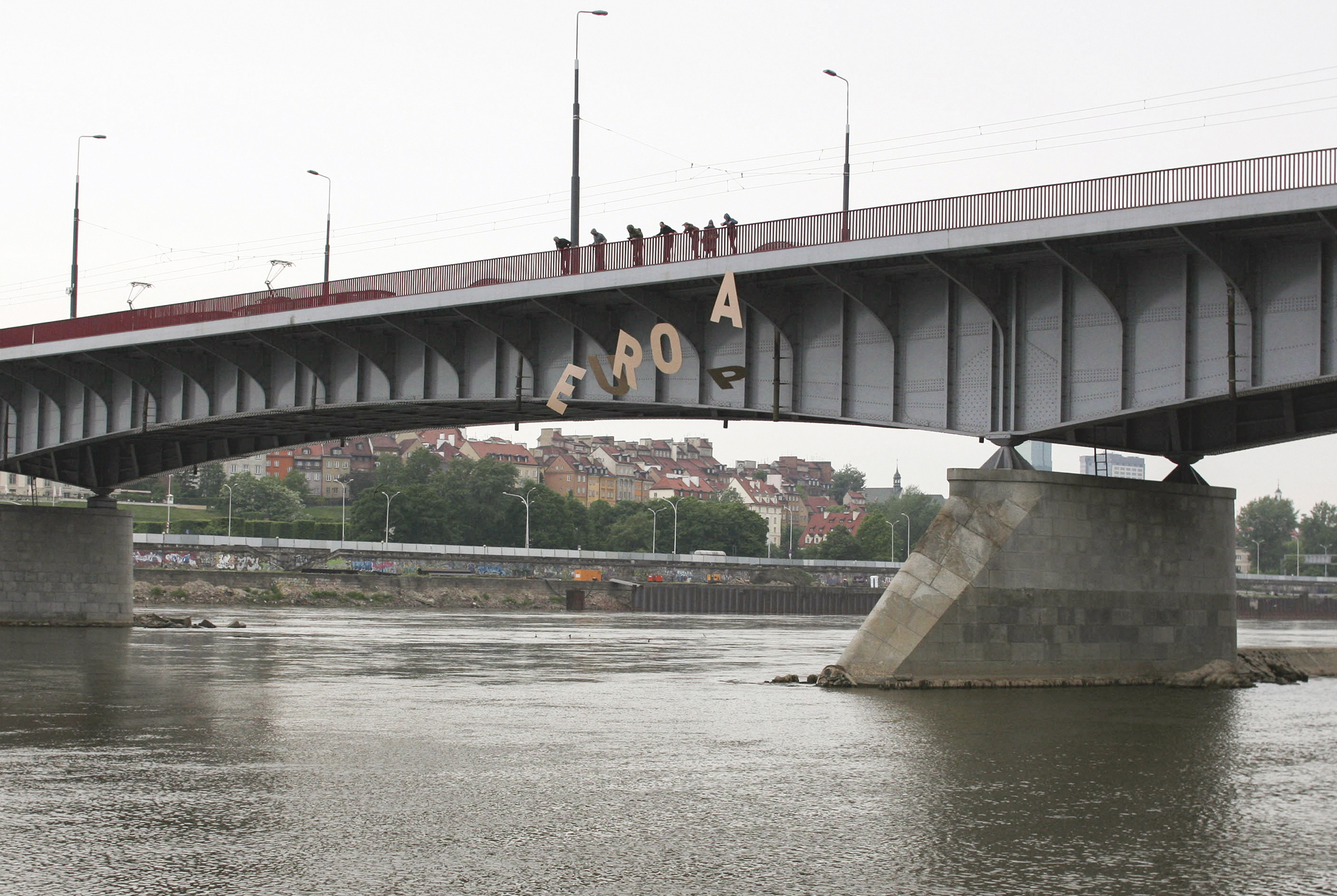 DISTORSIÓN
LIBRE
FREE DISTORTION
Tarragona (Spain) 2010-2017
LO
IMPORTANTE
ES LA BASE
WHAT MATTER IS THE BASE
Tarragona (Spain) 2013